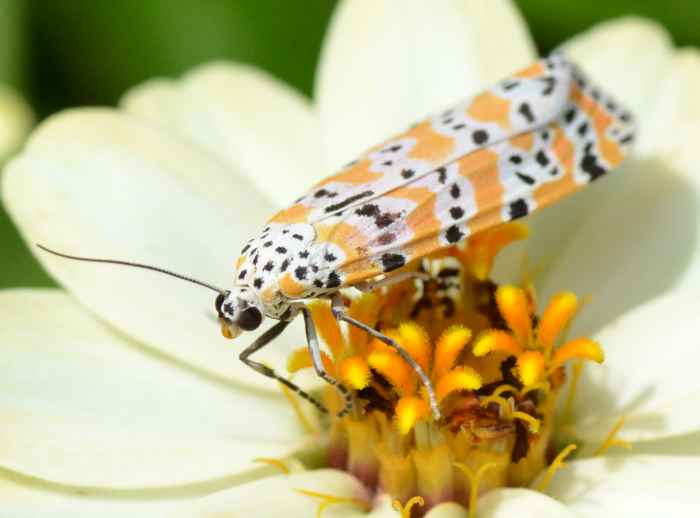 Utetheisa ornatrix - Hodges#8105 (Rattlebox Moth).



Size: approx. 15 mm. Photo: 09/05/11, 2 pm.
Rattlebox (or Bella) Moth (Utetheisa ornatrix). Until recently there were two subspecies recognized and this one would have belonged to U. ornatrix bella. All developmental stages are protected by an alkaloid which is also transferred during mating from the male to the eggs via its sperm.




A short video is available on my YouTube channel.

bug guide (this photo):
http://bugguide.net/node/view/572546